At Frontier Oral Surgery, we believe that patient care is our top priority.
We know that going to a dentist's or a doctor's office can be a stressful experience.
Dr. Boyd and his staff are here to answer any questions you have and make sure you are comfortable with the care you are receiving. We take the time to listen to our patients and make sure their needs are being met and their questions are being answered.
Our office is designed for your comfort and offers the latest technology.
Dr. Boyd is an experienced Oral and Maxillofacial Surgeon who has completed both dental school and medical school and treats patients in all areas of oral surgery. Dr. Boyd and our staff are experts at wisdom teeth extractions, dental implants, and full mouth permanent teeth replacement. We are also able to handle a full scope of oral and maxillofacial surgery options including dental and facial trauma, corrective jaw surgery, TMJ pain, and more.
We want to make sure you have a great experience in our office. Our friendly staff is here to help. We offer sedation to keep you comfortable during your procedure. Our office includes surgical suites where you can receive all of your care and recover from anesthesia in the same room, improving safety, convenience, and comfort for our patients.
Call our office today to schedule a consultation.
For those traveling a long distance or with a hectic schedule, we can often complete your consultation, exam and surgery in the same day. We accept most major dental insurances, including Delta Dental, Cigna, Blue Cross Blue Shield, Medicaid, and more. Payment is due at the time of your appointment, and we accept cash, debit, and credit cards for your convenience.
Our staff is committed to making your oral surgery experience the best it can be. Our goal is to make sure our patient's receive outstanding patient care and leave our office feeling calm, comfortable, and ready to share their smile.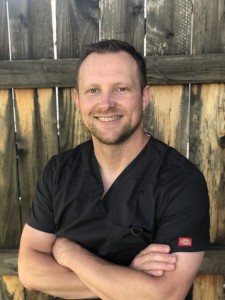 Oral & Maxillofacial Surgeon
Each member of our staff is committed to providing you with the very best care possible.